A mudflap or mud guard is used in combination with the vehicle fender to protect the vehicle, passengers, other vehicles, and pedestrians from mud and other flying debris thrown into the air by the rotating tire. A mudflap is typically made from a flexible material such as rubber that is not easily damaged by contact with flying debris, the tire, or the road surface.
Mudflaps can be large rectangular sheets suspended behind the tires, or may be small molded lips below the rear of the vehicle's wheel wells. Mudflaps can be aerodynamically engineered, utilizing shaping, louvers or vents to improve airflow and lower drag.
custom molded Mud Guards are made from durable, rubber that's as tough as nails (or rocks for that matter). With a growing number of "No Drilling Required" applications, they're easy to install, conform perfectly to your fenders, and protect your ride and those around you from the rage of the road. Let them splash guards do the work.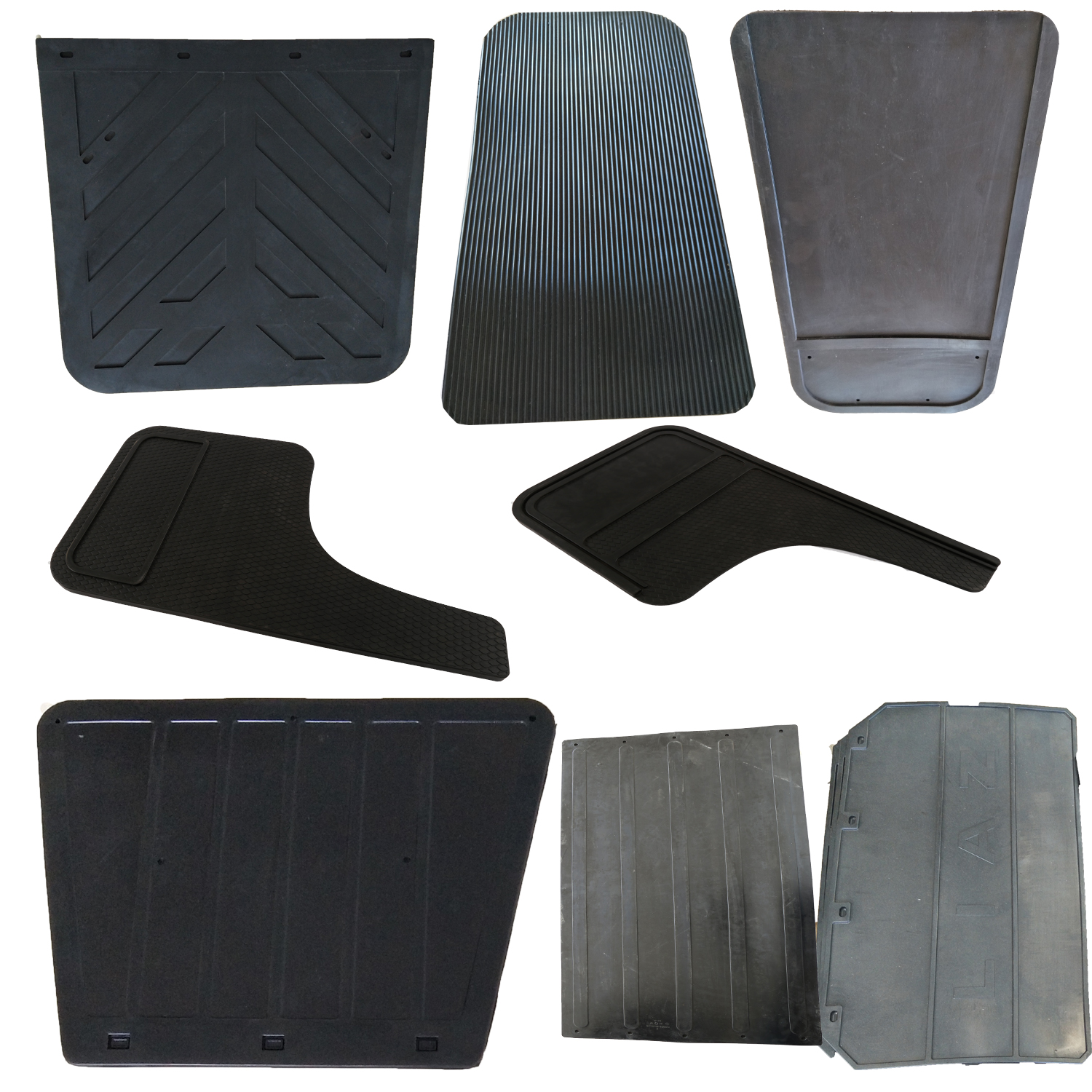 Company information:
RenqiuXingcheng Rubber Products Co., Ltd. is located in the side of the Baiyang lake, our company is professional manufacturer of rubber products. We are one of the leading rubber company in china,The company is a private enterprise which is engaged in scientific research, production, sales and service and has obtained ISO 9001 certification. Our main business is producing all kinds of rubber products, including anti-skid plates, Rubber Sheet Series, Rubber Mat Series and horse mat series ect., The products are shockproof, anti-wear, anti-high and low temperature, anti-aging, oil resistant and chemical resistant in character.At present, our products have been sold at home and abroad and mainly exported to Canada, Germany, Chile, etc. We welcome domestic and foreign merchants to negotiate and cooperate with us. We are willing to join hands with old and new friends in creating a better tomorrow.